Hotel ILUNION Aqua 3 Offers
Come and visit ILUNION Aqua 3, our 3-star hotel located in the heart of the City of Arts and Sciences. The hotel is in the same building as the fantastic Vertical restaurant, with extraordinary panoramic views of the city and awarded a Michelin star. Visit it! Moreover, the hotel is located near a shopping area: It has direct access to the public car park and shopping centre. All the conveniences within your reach and unbeatable value.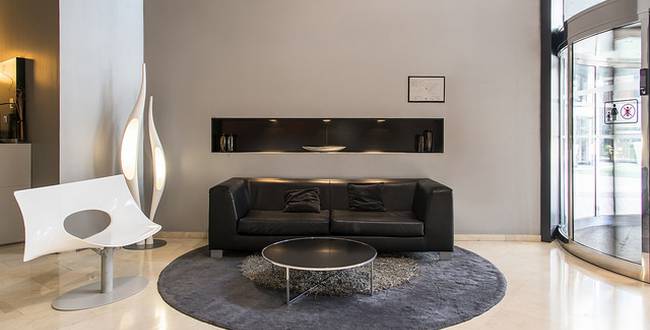 Deals Hotel in Valencia
Find the best offers for hotel ILUNION Aqua 3, located very close to the City of Arts and Sciences in Valencia. You no longer have an excuse not to stay in Valencia at the best rates, and visit, among many other attractions, L'Oceanogràfic, which is just a short walk from the hotel. Choose a room that suits your needs and choose a start date for your holiday. It's as simple as that! Furthermore, for added convenience, you can pay directly when you arrive at the hotel. Discover Valencia at the very best price with Ilunion Hotels.